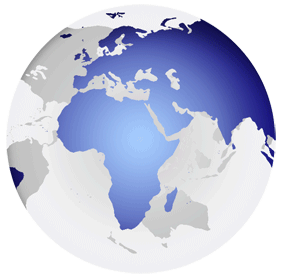 GHEORGHE ZAMFIR
"When you take the panflute it is like you hold in your hands the Psalter, a holy prayer"
Gheorghe Zamfir
Gheorghe Zamfir is a Romanian artist, musician and virtuoso of the pan flute, nicknamed the King of Pan flute.
Finding his way of expression through a millennial tool, he succeeds to conquer the applauses of the entire Planet.
He is the first Romanian artist who sang in a private mesa of Pope John Paul II, in 1988.
He sold over hundreds of million of records, all over the world, and he has over 185 recorded albums, a record that has not been touched by any Romanian artist so far.
It is the only Romnian Artist who won two golden discs in USA, and a gold disc in Hungary.
For the first time, the future musician listened to a group of blind musicians. Among them a girl was laying the accordion. It was winter, snow, frost, his father was in a hurry, but Gheorghe did not want to leave the singers.
Fascinated by the sound of this instrument, in the middle of a square, downtown Bucharest, mesmerized by what he just heard, the time stopped for Little Zamfir, and with this sound started his journey in the realm of music, where he remained conquered for the rest of his life.
A messianic destiny that was to flow momen- tarily and give birth to a genius, to an artist that will revolutionize the art of pan flute, gaining over the Planet with his mastery.
At the age of 6-7 years, he felt in love with a banjo, then with a mandolin brought from Pitesti, by his father, and at 12 years old he was already playing the accordion at Gaesti Wire Broadcasting Station, and for this, he received a gift from his father, a Mozart accordion, which he kept around even when he was going to sleep.
"It was my jewellery, it was my life, my soul. All my existence was in that accordion"
Gheorghe Zamfir
Education
Gheorghe Zamfir was born on April 6, 1941, in Găești City, Dâmbovita County, on he Street of Art, where he grew up and finished the elementary school. In 1955, at age 14, his father enrols him at the School of Music no. 1 from Bucharest (today, the National College of Arts Dinu Lipatti), with the intent to study accordion, but he is accepted at the pan flute class of Professor Fănică Luca, and he proves an extraordinary skill for this instrument.
After finishing the Music High School and the baccalaureate (1961), enters the Conservatory Ciprian Porumbescu from Bucharest, where he graduates with a double degree in Pedagogy (1996) and Conductor for choir and orchestra (1968).
There followed another 2 years of conducting with Maestro Constantin Bugeanu, considered the greatest conducting teacher from the world. On March 24, 2005, he got his Phd, obtaining the Summa Cum Laudae for his thesis entitled "Pan Flute – The Instrument of the Divinity and the Creative Soul; Genesis, Evolution and Significance".
What the World says
"Absolute musician, thrilling virtuoso, Gheorghe Zamfir has a radiant personality. He electrifies a room with few bars", L'impartial, the Swiss publication wrote in 1970.
Cella Delavrancea wrote in her volume "In a Life Century" that: "the purity of Gheorghe Zamfir's art is born from the absolute perfection of his technique, and from the intensity of his creative talent. As Chopin, he glosses by his sounds the spirit of ideas. Gheorghe Zamfir is a charming wizard for an instrument ennobled by his captivating art, today known worldwide".
"This music has no age. It is the everyday life of a people and of its surrounding nature", Valeurs Actuelles recorded in France, in 1971.
Duke Ellington said once that: "such talented musician, with such special style, must be part of the artists endowed by God".
"It's heard the Romanian soul/ Flowing through the royal flute/You might believe that Jesus blows / In the His heavenly fire bed" – Grigore Vieru
"When he's blowing the pan flute, Gheorghe Zamfir sweats gold, talks with God, roaming the universe".
"In the heavenly worlds, Zamfir's doina is certainly heard. No artist alike will be born in 1000 years from now",
"He ploughed the earth with his pan flute".
Vasile Iovu
He REVOLUTIONAIZED the art of Pan flute
His passion for pan flute and for reviving the sound of this wonderful instrument determined him to revolutionize its sound, so the traditional flute with 20 tubes, became with 22, 25, 28, then with 30 and in the end with 42 tubes, and this instrument became transcendental, being possible to be introduced in any repertoire.
This innovation also allowed for the flute to be introduced in all the musical styles and genres. It universally revolutionized the sound. It was the moment when in Europe, and then step by step, in the entire world, started a general euphoria. From America and Canada, to Australia, Japan or South Africa. The concert halls were packed, cathedrals with thousands of places and endless rows, everybody wanted to listen to Gheorghe Zamfir, and the pan flute becoming an universal fashion instrument.
The pan flute was born over
6.000 years ago. In mythology, its tube would have been created by mistake, the wind blowing through a bamboos stick to open it easily on the other end. "Flute de Pan", is a synonym for pan flute. Anywhere in this world, the pan flute and Zamfir are a whole. "Who hears the wonderful sound of the pan flute that through the mastery of a man of grace, raises unparalleled emotions, says "Zamfir". This is maybe the reason why in America it is not named pan flute. This legendary instrument, revolutionized by the one who became its genius, it's called "Zamfir".
With over 80 years of life, the musician Gheorghe Zamfir aims to achieve the integral of its composition in the folkloric, chamber, symphonic, pop-folk, vocal-symphonic, sacred styles, working also for his "Dracula" Opera, an opera in two acts, after a libretto of the writer George Astalosh.
1959
He recorded his first compositions, in folk style, with the Romanian Radio Folk Music Orchestra, directed by Radu Voinescu, following other tournaments in the USSR and Greece, resulting prize at Levadia (Greece).
1960
Tours in Germany, Switzerland, URSS, China, Greece, with "Ciocârlia" Ensemble of the Ministry of Interior, "Doina" Ensemble of Army and with the High school of Mysic from Bucharest.
1966
He is appointed conductor of "Ciocârlia" Ensemble. He makes his first "Electrecord" disc that included also its famous compositions "Doina de Jale", "Doina ca la vișina"
He created and invented the whole range of pan flutes, alto, tenor, baritone and bass, giving birth to a family of pan flutes of diVerent dimensions. In 1982, in Paris, he created the contrabass pan flute.
1968
1970
1972
He creates the "pan flute-organ" style,
introducing new repertories and expanding the palette of expression and interpretation for pan flute.
He established the first concert taraf
and wins Paris, on the scene of "Vieux Colombier" Theatre, in 45 recitals, playing for the first time to his four pan flutes - soprano, alto, tenor, bas – created in 1968. This invention then offered him the possibility to introduce the pan flute in all the musical styles and genres. It revolutionized the worldwide sound. It was the moment when in Europe, and then step by step, in the entire world, started a general euphoria. From America and Canada, to Australia, Japan or South Africa. the concert halls were packed, cathedrals with thousands of places and endless rows.
1974
Composes the first "Mesa for Peace",
for pan flute, organ and orchestra, recorded in Bucharest with the Radio Orchestra and Madrigal Choir, with conductors: Marin Constantin and Paul Popescu. Superb concerts are held in collaboration with the German conductor and composer James Last. It followed the international recognition of a never heard, a divine sound. The successes of the great artist, the rounds of applause, full houses, medals, golden discs, grand tours in USA, Australia, New Zeeland, Japan, Canada, South Africa, Belgium, France, Switzerland, Austria.
1978 -1979
He introduces the pan flute in symphonic orchestra, with "pop" style and He records "The Lonely Shepherd"
with James Last Orchestra.
1981
He launches the records on the American market.
1982
In Paris, he creates the contrabass pan flute.
1988-1990
He is received 3 times in Vatican. He made the first disc of sacred music, something that never happened before. The Vatican had made its record label, recorded a disc with Vivaldi, and its second disc with Zamfir. After the death of His Holiness, he created especially for His commemoration the musical concept Totus Tuus, a set of works for pan flute, organ and male vocal groups.
1990-2001
He returns from exile and continues its concerts and tours in France, Switzerland and Turkey (where he is declared the most popular composer and artist of the 20th century).
2001-2005
Gheorghe Zamfir is an Associate Professor at the Faculty of Musical Interpretation from the National University of Music from Bucharest, where he created the first, worldwide, Pan Flute Study Department.
After the termination of the collaboration with the National University of Music from Bucharest, he was a Professor – University Doctor Lecturer at Valahia University from Târgoviște.
2007-2015
1982
He creates the first rhapsody and the first concerto for pan flute and orchestra, recorded for "Philips" Records, with the Philharmonic from Monte Carlo (conductor: Laurence Foster).
1984
He creates the first quintet for pan flute and quarter of strings "The Limes' Quintet", and after, he begins to compose numerous chamber works.
1986
He records the first disk with baroque repertoire.
He has concerts at the baton of the National Folk Orchestra (2007).
He has tours in Turkey, Egypt, Russia, France, Republic of Moldova, Ukraine, Serbia, Italy, Spain, UK, Canada and the United States of America.
Compositions: "Nicoleta's Waltz" for symphonic orchestra and choir. Concert for pan flute, symphonic orchestra and choir. "Braul lui Dumitru Zamfira", "Concert for two guitars, pan flute and symphonic orchestra".
2015
Hold a series of concerts, both at home land and abroad, with greatest international artist, Andrė Rieu, and hosts the first International Festival of Pan Flute in the hometown of the musician, Găeşti.
2016
Continues with a series of concerts in Romania and Egypt with renowned pianist Richard Clayderman and four artistic performances. He receive the honour of Doctor Honoris Causa of the Ovidius University from Constața.
2017
The begining of spring finds Master of the Pan Flute, Gheorghe Zamfir with the Representative Orchestra of the Romanian Army, in a special concert, on the big stage of Sala Palatului in Bucharest.
Then on 4th of March, Rome was waiting him in Auditorium della Concilliazione, with his marvellous band.
​
The second half of march 2017, finds Master Zamfir touring in Israel, with concerts in Tel Aviv, Haifa, Ashdod, Gan Shemoel, Beer Sheva and Rishon Le Zion, beside his band, Cazanoi Orchestra.With this occasion he have met his old friends, amazing musicians, Avi Toledano and Mirel Reznik. The famous musician and artist Nancy Brandes, also a dear friend, was invited on the stage for e special musical moment.
​
In 22nd of June, in Bucharest and in 25th of June in Cluj Napoca, master Zamfir was invited to perform a special duet with the legendary tenor Andrea Bocelli, inside his World Tour.
2018
The 1th of March 2018 finds Master Zamfir together with his marvelous Orchestra in a special concert, on the stage of the Cairo Opera House. Egypt was so welcoming for the Umm Kulthum music interpreted by Zamfir for the first time in life.
​
The beginning of summer, in 9th of June in Dublin at The HELIX , master Zamfir was invited to perform a special concert at the invitation of Romanian Community of Ireland, celebrating 20 years of this community and 100 years of Romania!
Friday, 21st of September 2018, tuk place an extraordinary concert of the great maestro GHEORGHE ZAMFIR, the most accomplished pan flute artist of all time. The event was dedicated to ZAMFIR's entire career and featured numerous national and international artists, outstanding personalities of the lyrical genre: Enrico Macias, Avi Toledano, Eugen Sârbu, Andrea Griminelli, Valentina Naforniță, Orchestra Metropolitană București – conductor Daniel Jinga, Orchestra Națională "Lăutarii" – conductor Nicolae Botgros, Vasile Iovu, Paula Seling & K1, Cezar Cazanoi, Laura Bretan, Jean Luc Faraux, Aydin Yavas, Roar Engelberg, Gao Chunhua, Chang Kyun Kim, Petruța Kupper, Radu Nechifor, Claudia Iordache, Flavius Tinică, Mădălina Lupu.
Iuliana Tudor, the beloved TV presenter, hosted the September 21th event.
Gheorghe Zamfir - in Christmas Concert at the Vatican
Concerto di Natale is an international event, where artists from all over the world meet for a special concert. The main aim of the concert is to raise as much money as possible for charity projects in Africa and poor regions of the world. In 15th of December 2018, at the Vatican Aula Jean Paul the II, Maestro Zamfir plays Silent Night, at the very opening.
He opened dueting with Anastacia, the italian singer Alessandra Amoroso and the italian flautist Andrea Griminelli, in "Silent Night", then Maestro Zamfir and Andrea Griminelli appeared again to sing The lonely Shepherd.
Gheorghe Zamfir - in China
At the invitation of the head Management of the Xi'an Conservatory of Music, Master Zamfir visited the far-away place in the heart of China, at the end of the year 2018, where there is a class of Pan flute, to preside over the annual graduate gala, as Honorary Director of the International Academic Exchange Center for Pan flute. The artist was accompanied by his wife and his team. At Xi'an, the Master held a concert and a Masterclass for Chinese musicians, but also for those coming from Korea and Japan, who had been waiting for him for a very long time.
2019
Gheorghe Zamfir in Zagreb
​
In 3th of March 2019, Gheorghe Zamfir delighted Zagreb second time at Vatroslav Lisinski Concert Hall.
Master of the Pan flute,Gheorghe Zamfir and his band held a concert in the prestigious Concert Hall Vatroslav Lisinski in Zagreb, an event that was part of the Romanian Presidency of the EU Council, according to a statement published on the website of the Romanian Embassy in Zagreb.
Gheorghe Zamfir in concert with the occasion of the visit of Pope Francis in Romania
Pope Francis arrived Saturday 1th of June 2019 in Iasi, where more than 60,000 Christians were eagerly waiting for him, braving the pouring rain; the Pontiff is due to visit the 'Our Lady Queen of Iasi' Roman Catholic Cathedral and further attend a Marian meeting with youth and families at the Culture Palace.
The Pope then traveled by Popemobile to the Palace of Culture, where he was awaited for by more than 60,000 pilgrims from the entire northeastern part of the country, as well as from the Republic of Moldova.
The event ended with a concert performed by pan flute maestro Gheorghe Zamfir and his guest, Soprano Rodica Gabriela Anghelescu, accompanied by the Bucharest Metropolitan Orchestra directed by the conductor Daniel Jinga.
Gheorghe Zamfir with a new concept, "FLIGHT OF SKYLARK" in the closing of the Golden Stag Festival - Brașov 2019
Master Gheorghe Zamfir accompanied by the Orchestra Lăutarii from Chisinau, under the baton of the incomparable conductor Nicolae Botgros, presented a show dedicated to the creator, called FLIGHT OF SKYLARK. Renowned artists were invited to the concert: Paula Seling, Laura Bretan, Soprano Rodica Gabriela Anghelescu, Vali Boghean Band and actor Sorin Francu. The wonderful show was presented by the Romanian Television star, Iuliana Tudor.
Gheorghe Zamfir among the top musicians of the wold in Andrea Griminelli 60th Birthday Gala Concert
​
There are people who appear like a breeze of fresh air in your life and become definitely friends. The friendship of the wonderful musician Andrea Griminelli is a joy to Maestro Zamfir. His presence among the great musicians, invited to celebrate Griminelli's career concert, names next to which he performed before, honors him. On November 20, 2019, Maestro Zamfir was in Reggio Emilia, Italy, attending this charity concert, this musical royal, with big names on the world stage, Andrea Bocelli, Sting, Zucchero, Andrea Griminelli, Sumi Jo, Ammi Stewaed, Renato ZERO, Irene Fornaciare, Beppe Carletti, among others.
HE SHARED THE STAGE WITH GREAT ARTISTS OF THE WORD
Throughout his career, collaborating with top musicians in the country and abroad such as: Nicholas Licare†, James Last, Lawrence Foster, the British Chamber Orchestra Quartet Oxford, Marcel Cellier, organist Diane Bish, conductor Seiji Ozawa, and so on.
On the 50 years of career anniversary, in 2013, constituting 50 Zamfir Orchestra, composed by valuable musicians from the Philarmonic "George Enescu" National Radio Orchestra and National Opera.
In 2015 performed seven times, with André Rieu on stage in Bucharest's Constitution Square, in front of 84,000 spectators. The concert series continued with another seven performances in Maastricht, Netherlands.
2016 continues with a series of concerts in Romania and Egypt with famous pianist Richard Clayderman.
2017 - In 22nd of June in Bucharest and in 25th of June in Cluj Napoca, master Zamfir is invited to perform a special duet with the legendary tenor Andrea Bocelli, inside his World Tour.
2018 - In 21th of September, at Constitution Square in Bucharest, Maestro Zamfir held an Extraordinary concert dedicated to his entire career and he invited for a duet a very dear and special artist, Enrico Macias. The concert was at the top performance along with Avi Toledano, Eugene Sarbu, Andrea Griminelli, Valentina Naforniță and many others international artists.
At the Vatican, in 15th December 2018 , in the very opening of the extraordinary concert for Christmas, Maestro ZAMFIR had a memorable interpretation of the Silent Night song, with Anastacia, Alessandra Amoroso and Andrea Griminelli.
​
On November 20, 2019, Maestro Zamfir was in Reggio Emilia, Italy, attending the charity concert, this musical royal, celebrating 60' anniversary of Andrea Griminelli, with big names on the world stage, Andrea Bocelli, Sting, Zucchero, Andrea Griminelli, Sumi Jo, Ammi Stewaed, Renato ZERO, Irene Fornaciare, Beppe Carletti, among others.