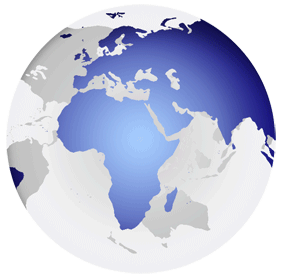 GHEORGHE ZAMFIR
"When you take the panflute it is like you hold in your hands the Psalter, a holy prayer"
Gheorghe Zamfir
Gheorghe Zamfir International Pan Flute Festival - 2017
The International Pan Flute Festival "Gheorghe Zamfir" reached its fourth edition.
In time this event becomed the occasion for the participation of some distinguished guests.
This year we will see performing the folowing artists: MY PANFLUTE - South Korea, CHANG KYUN KIM - South Korea, CEZAR CAZANOI, DAN DUMITRU CREŢU, Art Quartet, RADU NECHIFOR, FLAVIUS TINICĂ, RODICA ANGHELESCU, ALEXANDRU BURCĂ, DANIELA GHIŢĂ and OLGA BĂLAN. These artists will enjoy the accompaniment of the "ZAMFIR 50" ORCHESTRA, led by the conductor DANIEL JINGA and ALEXANDRU ILIE and the RADIO FOLKLOR ORCHESTRA, led by ADRIAN GRIGORAŞ. We are waiting for you at the Central Park in Găeşti on Saturday, September 9, for a symphonic pop evening from 19:30 and Sunday, September 10, for a folk royal, also from 19:30.
The coplet program:
September 7, 2017 - Official Opening - Press Conference;
September 8, 2017 - Concert dedicated to partners and sponsors;
September 9, 2017 - Pop-symphonic concert, dedicated to the general public, with free entrance (Central Park, from 19:30);
September 10, 2017 - Folkloric Concert, dedicated to the general public, with free entry (Central Park, from 19:30).
The Festival highlights the spanning career over five decades of the most respected Romanian artist, internationally known musician Gheorghe Zamfir, an outstanding personality of the city Găeşti.
Born in the town of Găeşti, Dâmbovița, Gheorghe Zamfir is nicknamed "King of pan flute". Speaking through an almost forgotten instrument (flute, whistle called Pan), manages to conquer the entire planet, modifying the form, construction and the pan flute technique, considerably widening the range of interpretation. He manages to insert the pan flute in all musical styles, revolutioning the sound and bringing this instrument to the attention of contemporany public.
Besides his prestigious career as a musician, he manifests itself in literature and visual arts publishing poems, essays and an autobiographical book, exposing his paintings in the country and abroad.
The festival will take place in Central Park in Găeşti, and the admission is free.